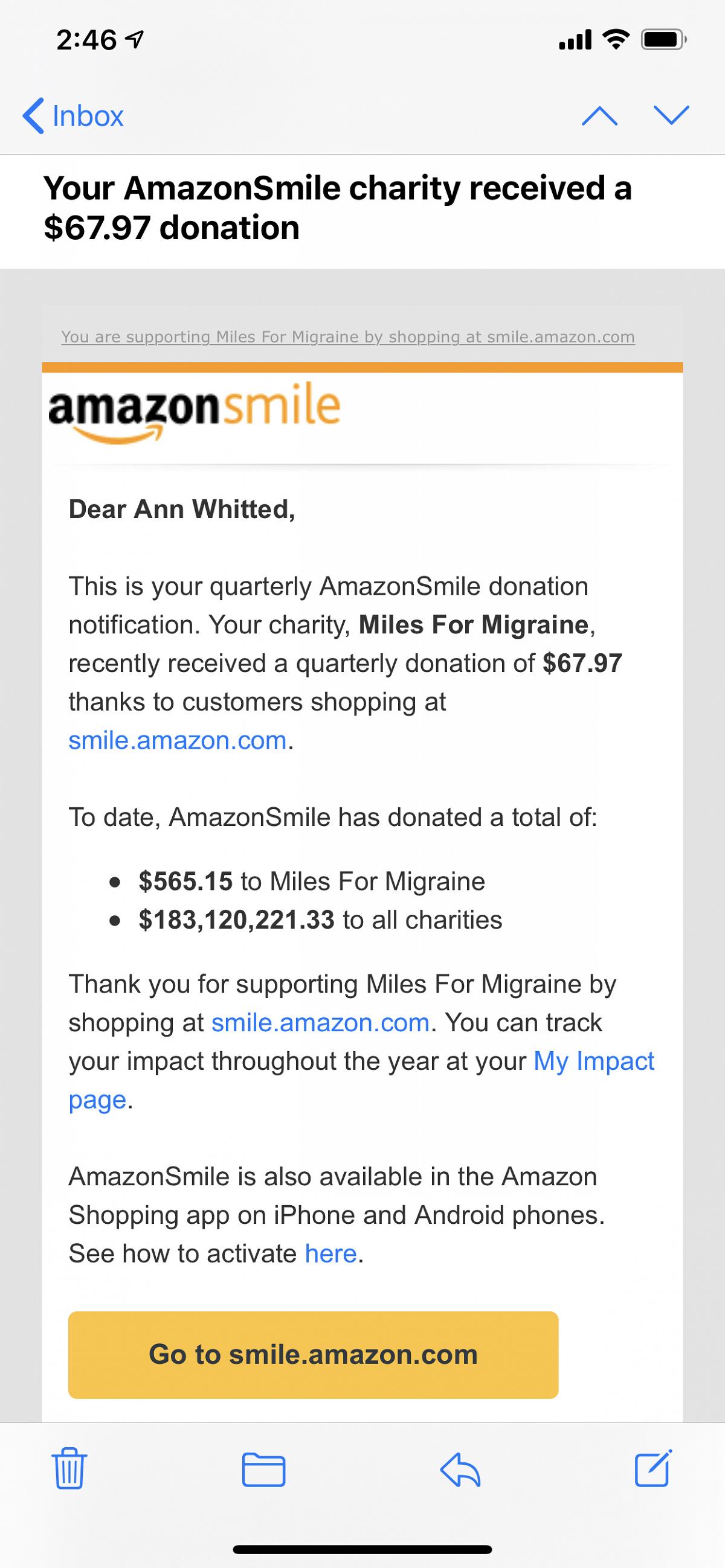 June is Migraine Awareness Month! 
As a long time sufferer of chronic migraines I have supported Miles for Migraine and their efforts to raise funds for migraine research, as well as bring much needed awareness to this issue. 
A particularly easy way to give back is through Amazon. When you go about doing your normal shopping on Amazon, if you remember to start with a smile @  smile.amazon.com - from there Amazon allows you to choose from a long list of charities including Miles for Migraine. Your prices stay the same as Amazon matches a nominal portion of what you spend dedicated to the charity of your choice. 
While it may not seem like much, every little bit helps these small organizations meet their big goals! 
So smile the next time you go shopping on Amazon!