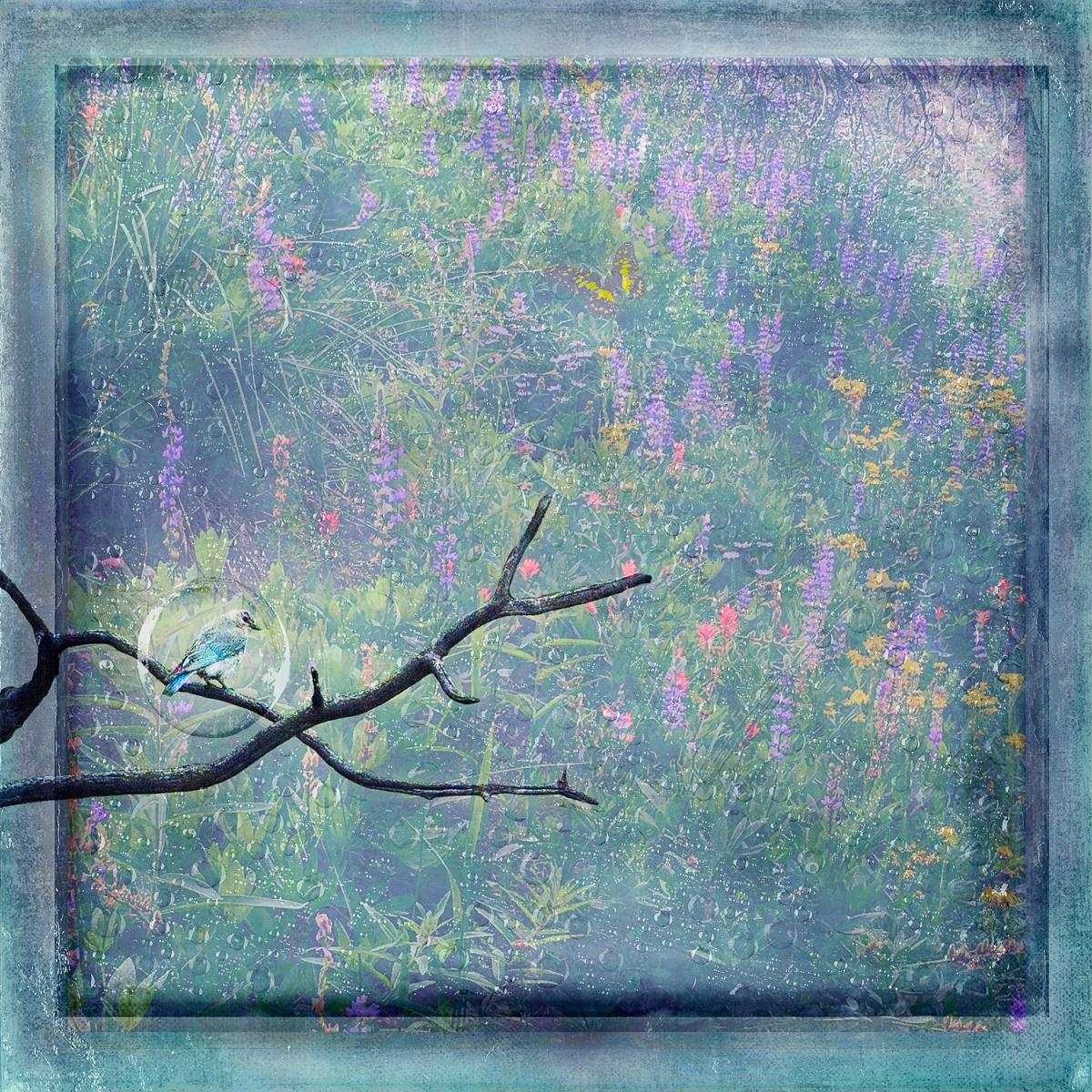 My goal for working on this image was to create something for Mother's Day. I was picking out images that were full of flowers and color and trying my hand at something creative. Somewhere along the way, this happened.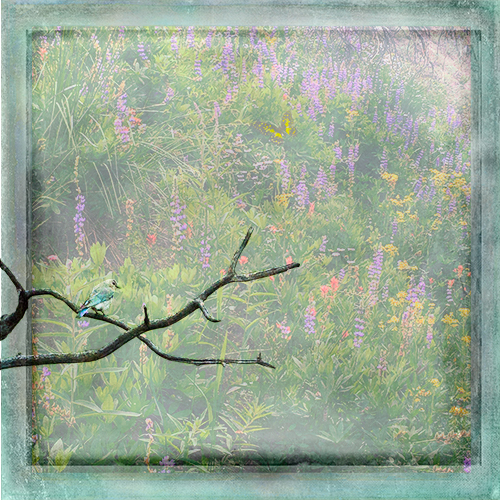 The more I worked on the composite, the more I realized that this piece was taking a turn I hadn't intended. Instead of being upbeat and cheerful, it appeared as if my bird was peering from behind a window at their world outside. A little dark for Mother's Day, but I went with it none the less to see where the art took me. 

Since the thought of the window had occurred to me, I explored this more by trying to bring in elements of antiqued glass. In the process, one of the large bubbles of my faux glass appeared right over the blue bird, quite by accident. This seemed to lend itself to the idea that the bird wasn't able to have access to his own environment, so I felt it fit well with the theme that was now taking over. 

My next steps were to bring in more turquoise, because my mama likes turquoise and it was after all for Mother's Day. The butterfly was one of the last elements to be added to the composite. I thought there needed to be another winged critter in flight to show just what the bird was missing out on.  
Once the image was completed, I decided that this was my way of trying to deal with the last couple months of sheltering in place and all the uncertainty that has been going on. Lucky for me, I have a very understanding mom! 
Take care and follow your creative spirit...wherever it takes you!
| | |
| --- | --- |
| Original Blue Bird Image | Original Wild Flower Image |
Photographs by me
Overlays Textures by 2 Lil' Owls