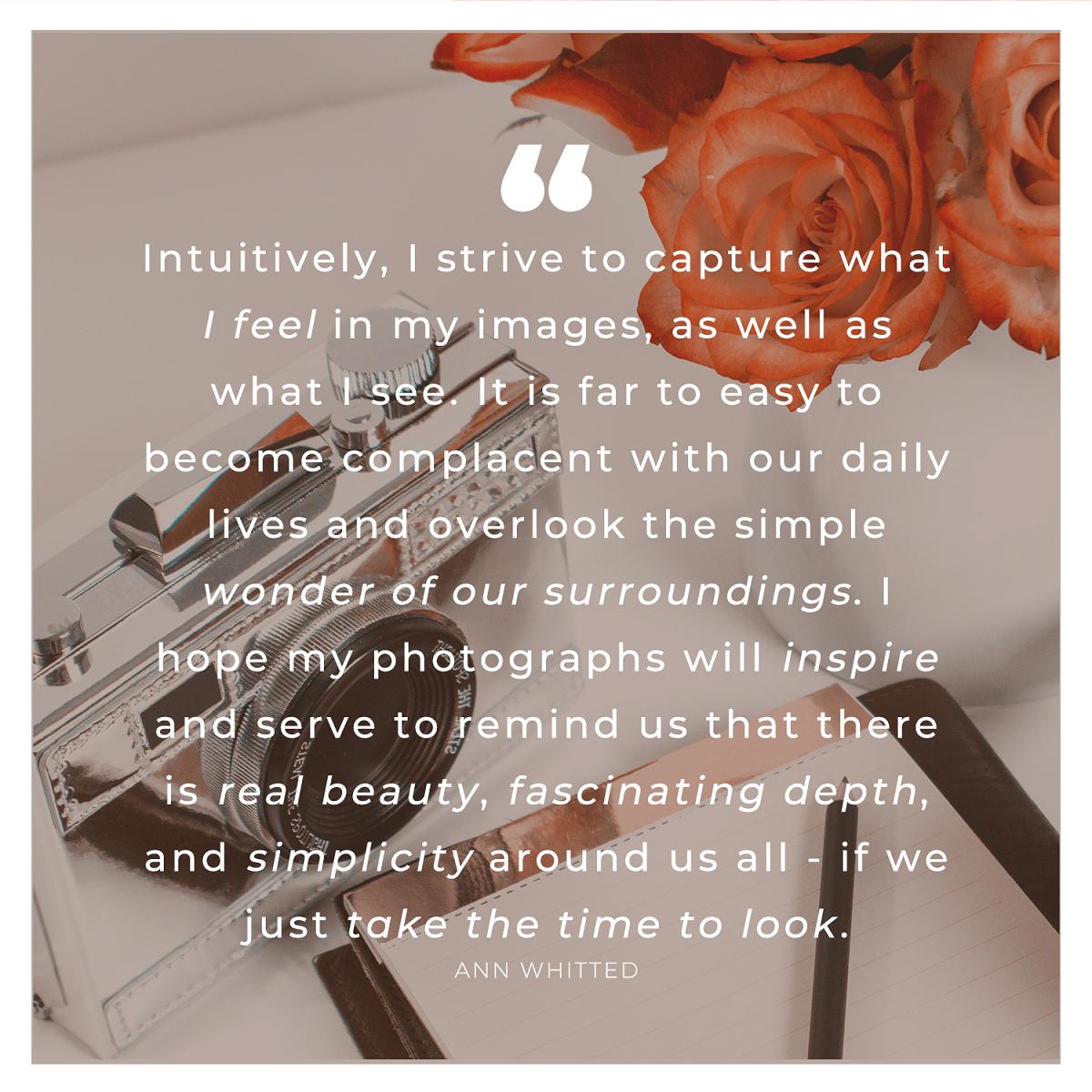 My work as a photographer has always been somewhat of a private journey. I am self-taught with the camera and Photoshop. I've specialized in landscape and fine art photography since the early 2000's. You might have seen my work in publications or on display in exhibitions on the Central Coast of California. This was all accomplished while battling chronic migraine for most of my adult life.
My formal education was in Liberal Arts with a focus on Architecture and Interior Design. After college, I worked as an Interior Designer and a Kitchen & Bath Designer. As my career began to accelerate, my migraines began to take hold. The frequency and severity began to interfere with my work. I had to give up what I loved.
I began to look for an alternative. I needed something that would be flexible enough to accommodate my health. I was also desperate for an artistic outlet. It was then that I discovered photography. I have always been able to find serenity in the beauty around me. I found my love for nature, and the beauty of the outdoors combined with my new realized talent. It was an undeniable opportunity.
Photography was a great release for my creative energy. Not only was I able to do something with purpose, but it provided a bonus. The flexibility to be outside on days my migraines were manageable.
With much encouragement from my family and friends, I dared to start showing my work in public. These are the same people who support me in my endeavors now. I have been expanding my portfolio ever since and dipping my toe into digital art. It's exciting, and a little scary, to not know exactly where you are going with your vision. But follow your heart and take care of yourself and you will be ok!