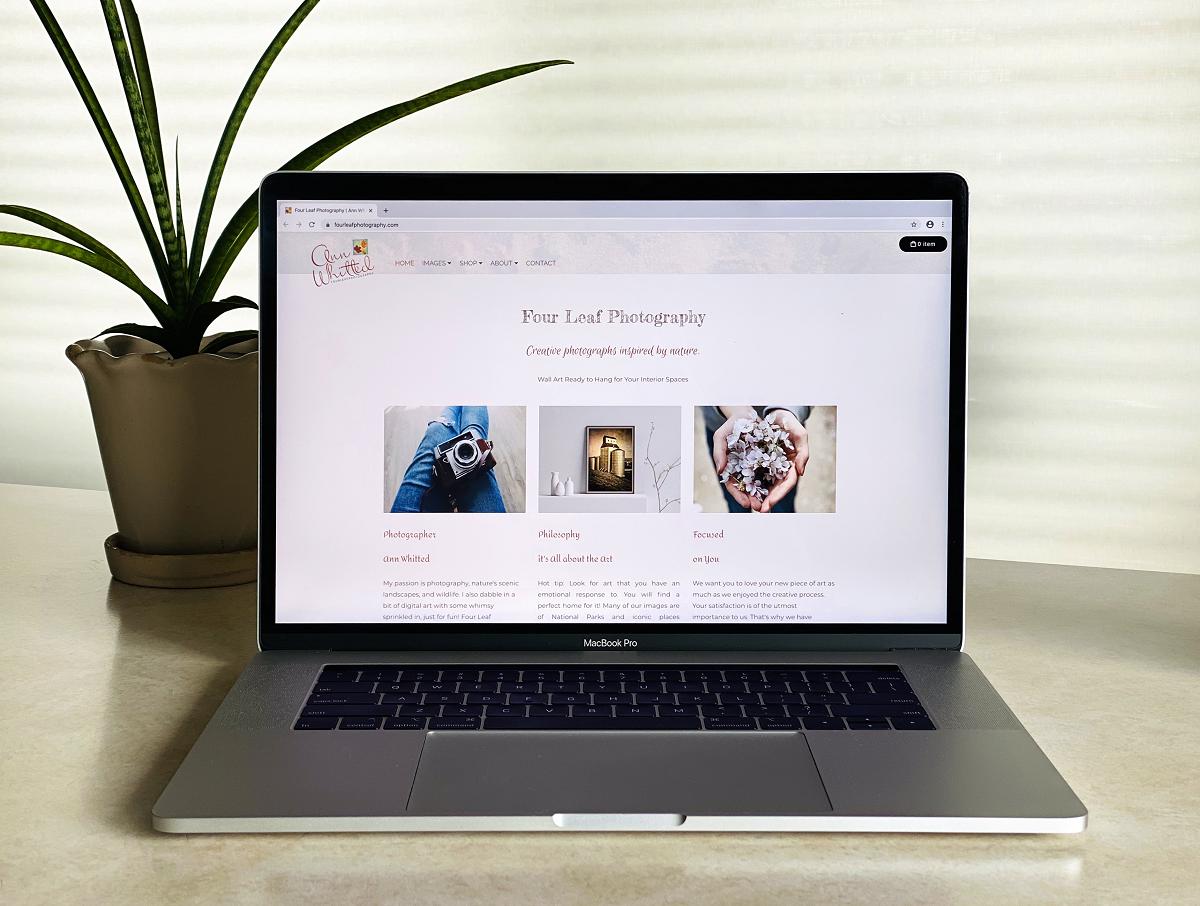 My new website update fourleafphotos.com has finally launched! I'm so excited because I have been working, better known as procrastinating, for the better part of a year. I finally found my inspiration again, and have been putting the finishing touches on over the last couple months. It has become a real labor of love for me.
Websites are a funny thing, particularly when they are your own and if you are an artists or creative. They are never really done. There is always something that needs to be tweaked. Especially if you are a picky bitch like me. Always new work to release. Always the nagging sensation that you are not doing enough. Whatever enough actually is?
This website project was no different for me. I decided to move from Smugmug, a photo sharing and photographer's website platform to Pixpa, a web builder and host for creatives and photographers. I liked the ability to create a more modern customized look and feel and the customer service from Pixpa has been top notch. They also have features such as a built in blog and an online store where you can sell products, as well as sell prints directly through print labs or fulfill orders yourself for your clients - a win win in my opinion. 
I'm new to blogging but the option to have it built in to your site makes it a much easier task than managing one more thing. From a workflow perspective, it just makes sense. The online store seems straightforward and I look forward to getting my Print Shop up and running. Since I produce mostly landscape and nature photography, I don't have much need for client galleries but those are available as well. 
If you are looking for the next place to hang your creative hat online, Pixpa is a great choice. Using this link will provide you with 10% off a new subscription and I'll earn a credit too! 
Happy Creating!